Home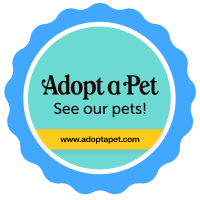 Welcome to Whispurring Woods Rescue. My mission is to rescue cats and kittens from dangerous situations and place them into loving homes. This includes getting them out of kill shelters, off of free Craigslist ads, and catching babies born into feral colonies. I also TNR feral cats in order to help keep the population under control. Well, it will never be under control, but I try to keep it from getting worse. All felines adopted from Whispurring Woods are spayed, neutered, microchipped and have all their shots. They are raised underfoot, and in family environments, so they are ready to become your new best friend. Adoption fees are minimal, considering all the expensive vetting is already done for you.
I am a  501c3. I work solely on my own fund and rely heavily on donations from other animal lovers like yourself. If you like what you see, please consider leaving a small donation to help continue saving lives. Check out the website for updates on those already in rescue, new ones rescued, the Happy Tails Album, and view our Available for Adoption page, to see if maybe one could be added to your family. We are located in Ocala, Florida. Feel free to contact us about any on the adoption page that interest you. You may stop by the rescue to meet and play with the ones still waiting for that furever home.
We accept donations of can food, dry food, litter, toys, scratching posts, crates or cages, and any other supplies they may need. Food and vet bills are our biggest expense. Please help me continue to keep innocent babies alive and healthy. They don't deserve to die because of an irresponsible owner that didn't spay their parents. They don't deserve to become dog bait or snake food, they don't deserve to be abused and neglected by people that get them off of Craigslist. Help me stop the violence and the killing, donate today!
Save
Save
Save
Save
Save
Save
Save